DIGESTIVE ISSUES
Are you fed up with suffering from digestive issues that cause you to feel unwell?
Symptoms such as bloating, constipation, diarrhoea, flatulence, reflux, indigestion, heartburn, abdominal cramping, which can lead to tiredness, mood swings and nutritional deficiencies?
Linda at Melbourne Naturopathy can use a wide variety of herbal medicines, supplements, vitamins, minerals, dietary and lifestyle changes to treat a whole range of digestive disorders to improve your overall wellbeing and assist in eliminating those issues which have been bothering you for years.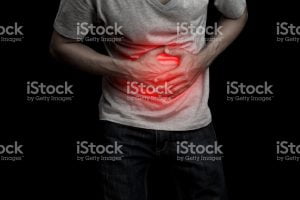 NATURAL TREATMENT FOR IRRITABLE BOWEL DISEASE (IBS)
Irritable bowel syndrome (IBS) is a common and debilitating condition which significantly affects the patient's quality of life. IBS presents with a cluster of gut symptoms, with the cardinal symptom being abdominal pain with either constipation and/or diarrhoea.
IBS is divided into subcategories based on the predominate symptom:
IBS-C (constipated)
IBS-D (diarrhoea)
IBS-M (Mixed IBS) Loose or watery stools
SIGNS AND SYMPTOMS
Abnormal stool frequency ("abnormal" may be defined as greater than 3 bowel movements per day and less than 3 bowel movements per week)
Abnormal stool form (lumpy/hard or loose/watery stool)
Abnormal stool passage (straining, urgency, or feeling of incomplete evacuation)
Passage of mucous
Bloating or feeling of abdominal distension.
Straining during a bowel movement
Urgency (having to rush to have a bowel movement)
Feeling of incomplete bowel movement
Abdominal pain and/or discomfort relived by defaecating
Changes in bowel habits
Diarrhoea or constipation, or both alternately
Need for bowel movement immediately on waking or after eating
HOW CAN MELBOURNE NATUROPATHY HELP?
Linda Cotone the Naturopath at Melbourne Naturopathy specialise in natural treatment for IBS. Linda can help treat the symptoms of IBS by discovering the underlying causes, through the use of various screening, tools and taking detailed case history. She will use a combination of herbal medicine, nutritional supplements, dietary and lifestyle changes that will help heal you digestive system and help restore balance.
MAKE AN APPOINTMENT TODAY
Don't put up with the symptoms of IBS any longer. Call Melbourne Naturopathy today on ( 03 ) 94844668 or email reception@melbournenaturopathy.com.au
Melbourne Naturopathy is located at 782 High St Thornbury 3071, and servicing Northcote, Preston, and the surrounding northern suburbs,
INFLAMMATORY BOWEL DISEASE (CROHN'S DISEASE & ULCERATIVE COLITIS)
Inflammatory bowel diseases (IBD) are non-specific, chronic inflammatory diseases of the gastro intestinal tract. (GIT). Inflammation may affect any part of the GIT from the mouth to the anus. Crohn's disease and ulcerative colitis are the most common inflammatory bowel disorders.
Crohn's disease is chronic inflammation involving all layers of the intestinal wall and any part of the gastrointestinal tract.The disease often presents with a pattern of intermittent remittance and relapses. Nutritional deficiencies due to malabsorption are common and developmental retardation may result in those who develop this disorder during childhood.
Ulcerative colitis is a chronic, nonspecific inflammatory bowel disease involving the mucosa and submucosa of the colon. It usually includes the rectum and is characterised by uniform and continuous ulceration, bloody diarrhoea and rectal bleeding. Recurrent inflammation may eventually lead to shortening of the colon, and with long-standing UC, the surface epithelium may show dysplastic changes. Like Crohn's disease, ulcerative colitis often presents with a pattern of intermittent remittance and relapses.
COMMOM SIGNS OF IBD INCLUDE
Diarrhoea with or without gross or occult blood (occurs in the majority of patients)
Abdominal pain (often after eating and relieved with defaecation)
Abdominal distension, tenderness or pain, especially pain in the right lower quadrant
Fatigue, anaemia
Poor appetite, weight loss, malnutrition
Steatorrhoea (fatty stool)
Nausea and vomiting
Anal-rectal complications such as fistulae, fissures, or perirectal abscesses
Rectal bleeding
High fever
Tachycardia
Rectal tenesmus (sense of needing to evacuate, even when bowel is empty)
Constipation (this may occur instead of diarrhoea if rectal involvement is predominant)
Arthralgia – generalised joint pain
FACTORS THAT CAN CONTRIBUTE TO THE INCIDENCE OF IBD INCLUDE THE FOLLOWING
Food and/or chemical sensitivities or allergies
Intestinal infections, dysbiosis and/or Leaky Gut Syndrome
Family history of IBD
History of chronic viral and/or bacterial infection
Frequent dieting
High stress or poor stress tolerance
Highly refined sugar diet
Use of medications which reduce normal intestinal flora (e.g., antibiotics)
Living in an urban, industrialised environment
Cigarette smoking
Dietary patterns – increased sugar consumption, decreased fruit and vegetable consumption and increased trans-fatty acid consumption increases the risk for IBD
HOW CAN NATURAL MEDICINE HELP
At Melbourne Naturopathy, Linda Cotone, Naturopath can use natural medicine to help relieve the symptoms of IBD through dietary advice as well as the use of herbal medicine and nutritional supplements.
To make an appointment for IBD treatment call Melbourne Naturopathy today on ( 03 ) 94844668 or email reception@melbournenaturopathy.com.au
Melbourne Naturopathy is situated at 782 High St Thornbury 3071.